WHY CHOOSE LIVIA
Scientifically Proven
In clinical trials, Livia's technology has been proven to deliver safe, fast and effective relief of pain caused by menstruation.
Patented Technology
Using proprietary SmartWave™ technology based on the gate control theory, Livia transmits special micro-pulses to keep the nerves "busy" and block the signals that cause period pain.
Compact & Discreet
Livia's compact and stylish design fits comfortably under most outfits – for comfort that moves with you throughout the day and night.
Recommended by Professionals
Livia has been recommended by medical professionals across the globe to be an effective and safe solution for reducing or even eliminating menstrual pain.
Fast Relief
Livia begins providing relief within seconds of turning it on.
100% Natural
Livia's state-of-the-art technology uses unique micro-pulses to stimulate nerves and block painful cramps. No side effects, chemicals, or tolerance build-up!
LIVIA IN THE NEWS

"This Tiny Machine Promises to Shock Away Your Period Cramps"
In what feels like a rare medical innovation in the female reproductive health realm, a new company based in Israel called Livia has promised a way to cure us all of our debilitating cramps without any painkillers. That's right. Unhand your bottles of ibuprofen and Midol, because there's a (potential) new solution in town, and it's basically a tiny little...

"I would definitely use this again!"
Periods. They're the worst. You bloat, you break out, and you're in pain. Oh, and it happens every freaking month. But what if there was a device that turned off your period cramps? That's what Livia is trying to do.

"Holy smokes! This machine could put an end to your period pain FOREVER!"
So isn't it about time something was invented that could put an end to that well-known feeling of someone in Marigolds wringing out your uterus? Well, praise the lord, something has been invented!

"Life-Changing Technology Aims To End Period Cramps For Real"
Finally, people are starting to take periods seriously. There's been innovation when it comes to trapping the blood in the form of period panties (see my review on a pair here), and now there's a company that wants to take away your cramps with a cool new machine.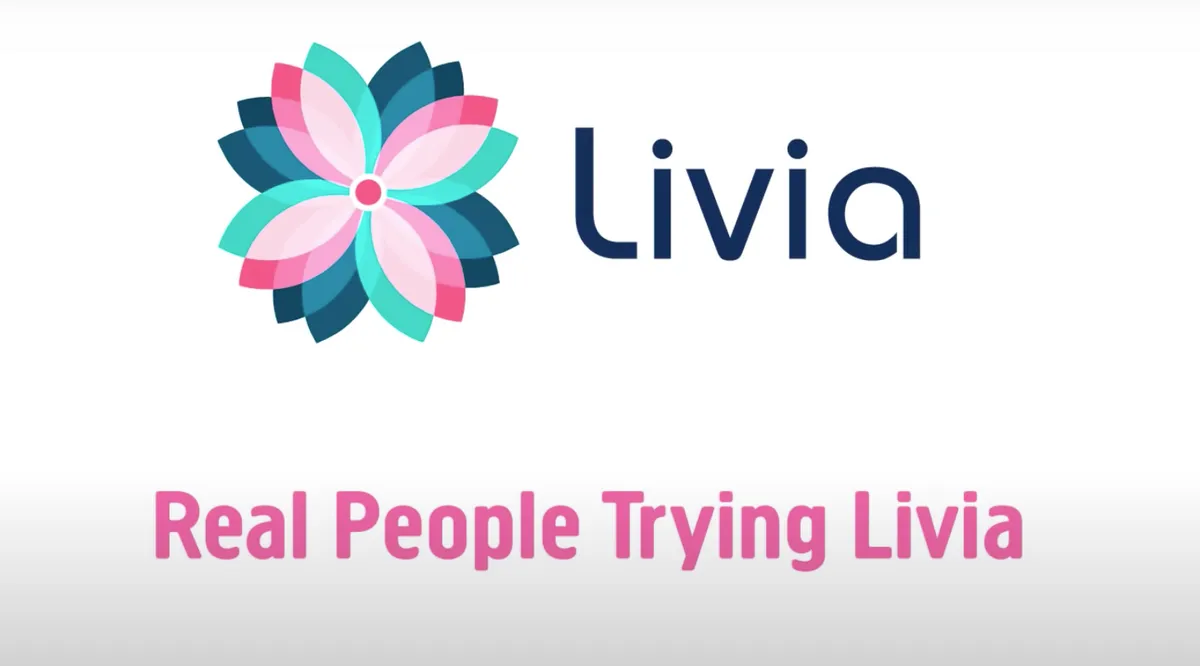 Lauren Louise | Verified Buyer
"It allows me to live my life without
caffeinated pain pills or any pills at all"
Kelsey Groleau | Verified Buyer
"For me, it has done wonders!
It changed my life drastically"
Alexandra Smith | Verified Buyer
"All you have to do is charge, apply the gel pads and then, BOOM, JUST LIKE THAT, NO MORE CRAMPS"
Jolie van den steen | Verified Buyer
"Painless evening with #myliviaofficial"
Lauren Louise | Verified Buyer
"It allows me to live my life without
caffeinated pain pills or any pills at all"
Kelsey Groleau | Verified Buyer
"It allows me to live my life without
caffeinated pain pills or any pills at all"
LOVED BY WOMEN, BACKED BY SCIENCE

PROF. BARI KAPLAN
Director of maternity ward Mayanei Hayeshua Medical Center
"Livia stimulates the nerves, making it impossible for pain to pass. The method Livia uses has been proven effective in several clinical studies and I strongly recommend the use of the device to relieve PMS at any time"