GET STARTED WITH LIVIA
Step 1
Wear It
Livia is designed to clip comfortably onto your waistband or place discreetly in your pocket. Once the Livia unit has been placed, simply attach the electrode gel pads (sticky side down) to your lower abdomen and plug the wire into the unit.
Step 2
Turn It On
With the press of a button, Livia gets to work immediately, stopping pain in its tracks. Adjust the micro-pulses to your preferred intensity with the -/+ buttons.
Step 3
Feel The Relief
Enjoy safe, comfortable, and discreet relief that moves with you – so you can get on with your day, pain-free.
WHY CHOOSE LIVIA
Scientifically Proven
In clinical trials, Livia's technology has been proven to deliver safe, fast and effective relief of pain caused by menstruation.
Patented Technology
Using proprietary SmartWave™ technology based on the gate control theory, Livia transmits special micro-pulses to keep the nerves "busy" and block the signals that cause period pain.
Compact & Discreet
Livia's compact and stylish design fits comfortably under most outfits – for comfort that moves with you throughout the day and night.
Recommended by Professionals
Livia has been recommended by medical professionals across the globe to be an effective and safe solution for reducing or even eliminating menstrual pain.
Fast Relief
Livia begins providing relief within seconds of turning it on.
100% Natural
Livia's state-of-the-art technology uses unique micro-pulses to stimulate nerves and block painful cramps. No side effects, chemicals, or tolerance build-up!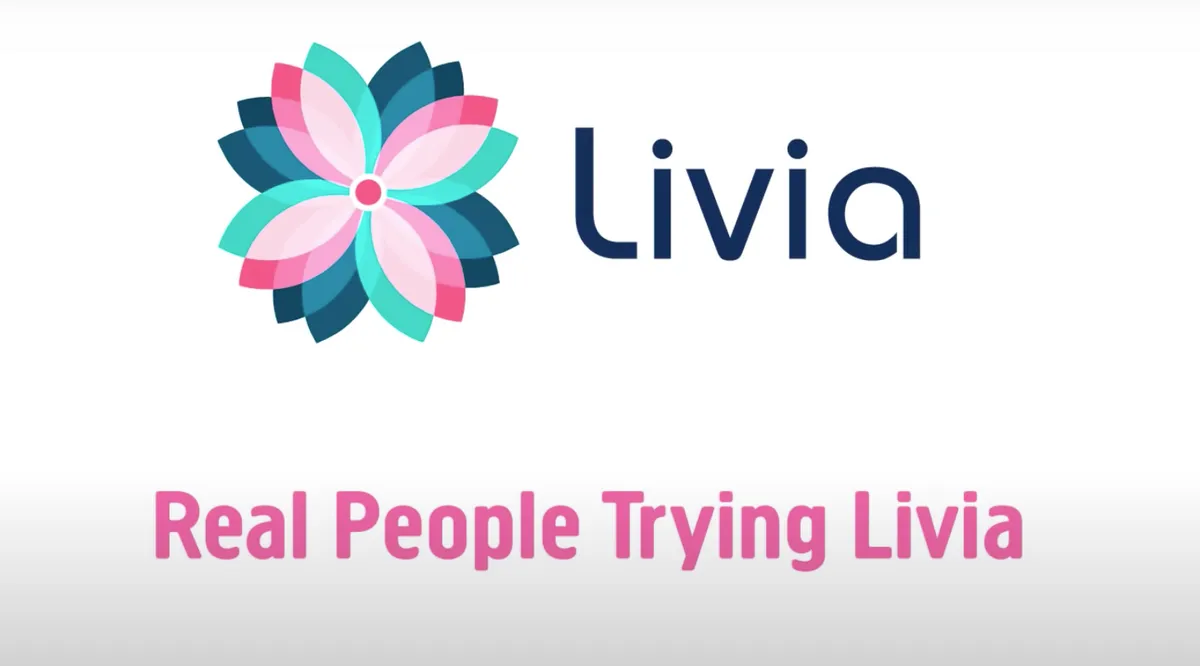 Lauren Louise | Verified Buyer
"It allows me to live my life without
caffeinated pain pills or any pills at all"
Kelsey Groleau | Verified Buyer
"For me, it has done wonders!
It changed my life drastically"
Alexandra Smith | Verified Buyer
"All you have to do is charge, apply the gel pads and then, BOOM, JUST LIKE THAT, NO MORE CRAMPS"
Jolie van den steen | Verified Buyer
"Painless evening with #myliviaofficial"
Lauren Louise | Verified Buyer
"It allows me to live my life without
caffeinated pain pills or any pills at all"
Kelsey Groleau | Verified Buyer
"It allows me to live my life without
caffeinated pain pills or any pills at all"
LOVED BY WOMEN, BACKED BY SCIENCE

PROF. BARI KAPLAN
Director of maternity ward Mayanei Hayeshua Medical Center
"Livia stimulates the nerves, making it impossible for pain to pass. The method Livia uses has been proven effective in several clinical studies and I strongly recommend the use of the device to relieve PMS at any time"